Hi! I'm Vanessa. I love crafting and making things. I've been blogging about it for 13 years, and I still love it, just like the first day. I truly believe in the power of crafts to take your mind off reality and help it focus simultaneously. It's amazing what a few hours in the craft room do for especially stressful days!
I got into crafting when I was a little girl. My mom would take me to the store and let me pick out my crafts to do. I would spend hours making things, and I loved it. After a while, I stopped doing it because I got busy with other things, but I eventually got back into it, and I love it just as much as I did when I was a kid.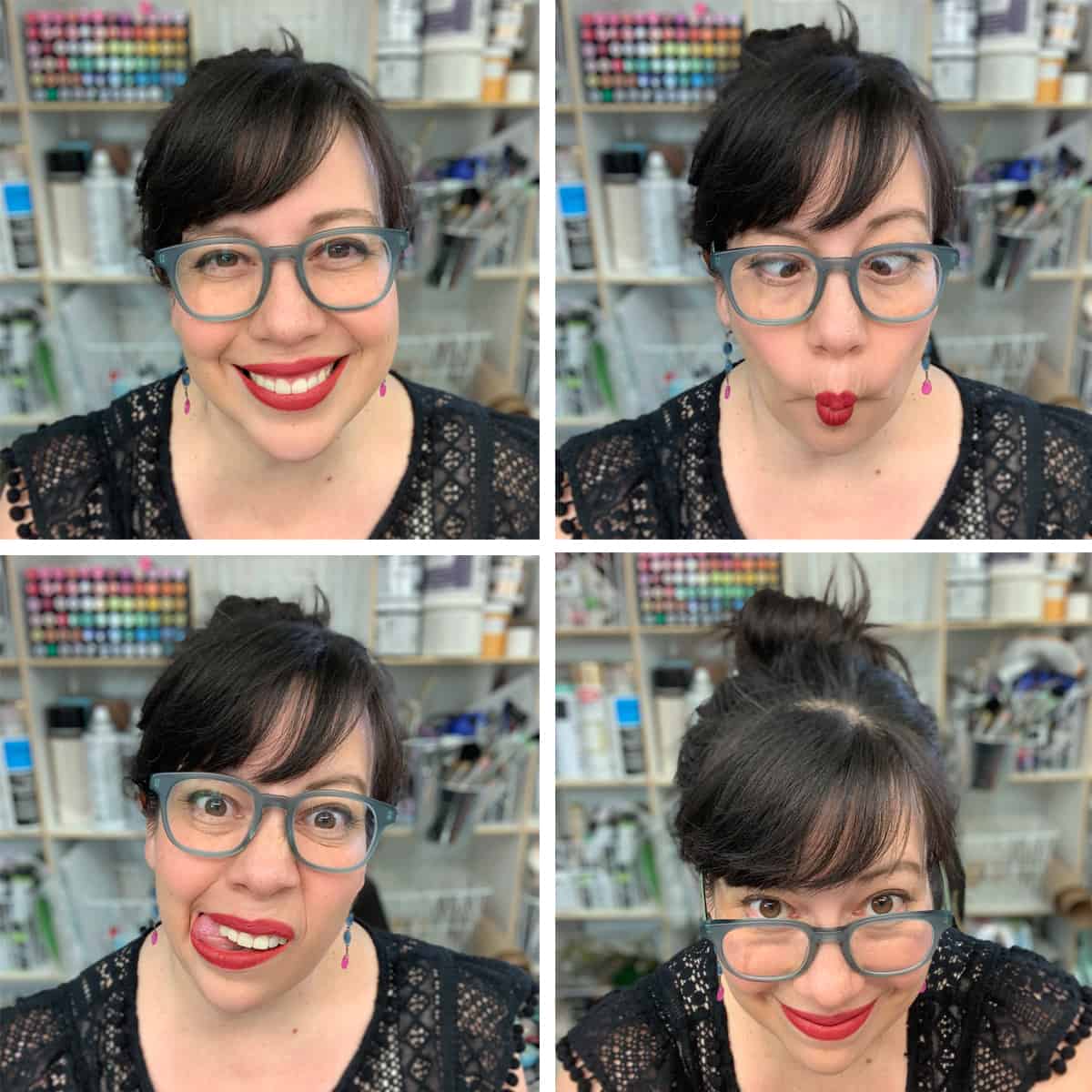 There are so many different crafts, and it's tough to choose which ones are my favorites. I've been creating original coloring pages for years but recently started enjoying designing SVG cut files. But that's the great thing about crafting- there's always something new to try.
I'm also the mother of three children, so I know how busy life can be. I love sharing my love of crafting with my kids, and I hope you find some inspiration here for your parenting journey as well. I get asked all the time how to incorporate crafting with little kids. Do you want to know my top advice? Keep it super simple and don't get wrapped up in perfection. When crafting with kids, it is truly the journey, and not the destination, that matters!
"When crafting with kids, it is truly the journey, and not the destination, that matters!"
If you're looking for some fun and easy crafts to make, you've come to the right place! I have all sorts of projects on my blog, from simple ones that anyone can do to more complicated ones that are perfect for those who are more experienced. Whether you're new to crafting or just looking for some fresh ideas, browse around and see what catches your eye. And if you have any questions, feel free to contact me. I'm always happy to help!
It doesn't matter if you're a beginner or a pro; I'm sure you'll find something here that you'll enjoy making. So take a look around, and happy crafting!